Neon Rainbow Fun Print Socks
|
Don't see your colors or size? Contact Us to learn about our custom options.
Description
Product Features
FUN SPORTS SOCKS: Stand out on the field or court with these crazy rainbow socks in 4 fun patterns: leopard, paw print, peace sign and mustache. This style sock hits just below the knee making it a great choice for fashion, softball, volleyball, lacrosse, soccer, cheer, field hockey, fun runs and more!
DESIGNED FOR PERFORMANCE: These lightweight athletic socks feature our patented DRY-IQ moisture control technology which wicks moisture away to keep your feet dry and prevent blisters. Additionally, these unique socks feature a solid heel/toe construction and a double welt top that holds the sock in place so they're not constantly sliding down.
QUALITY MATERIALS: Made with 98% Nylon and 2% Elastic for maximum comfort, durability and performance.
SHOE SIZE INFO: Small (Youth Shoe Size 12-5). Medium (Women's Shoe Size 5-10, Men's Shoe Size 5-9).
MADE IN THE USA: Twin City Knitting (TCK) was founded in North Carolina in 1961, where we still operate today. With over 60 years of manufacturing experience, our passion, know-how, ingenuity and design shows through in every pair of socks we make. When you purchase a TCK sock, you can expect high-quality and you can feel good about supporting American manufacturing and directly supporting American employees.
Product Description
TCK Krazisox fun print spots athletic socks are great for team sports. A fun & comfortable lightweight design featuring moisture wicking yarns, heel/toe construction & a double welt top to hold the sock in place. Ideal for softball, volleyball, field hockey, soccer, cheer, kickball, lacrosse, and more! These socks are suitable for both boys and girls and come in youth and adult sizes. Founded in 1961, TCK socks are manufactured with pride in the USA.
Customer Reviews
Write a Review
Ask a Question
Rainbow pawprint soccer socks
I searched several websites for these socks for our team and many stated they had them in stock, but actually didn't have them. We were buying them for a tournament and I was so happy to find MadSportsStuff. Their website reflected their true inventory, they called me when they noticed my order to confirm I understood the shipping times, and the shipment actually arrived a day early! Socks were excellent---stretchy enough, not too thick. Our girls loved them--and made it to the Semi-Finals--thanks to our lucky socks!
11/06/2019
Chad M.

United States
Perfect
Perfect for our middle school team!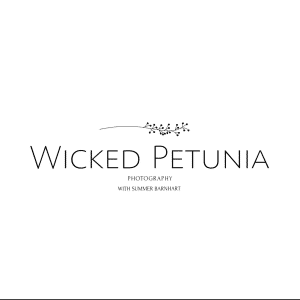 SB
05/13/2021
Summer B.

United States
Fun & Colorful!
Quick shipping and great quality!